Topics of the Congress
Ultra-wideband access, edge computing, smart surfaces, antenna sensors and devices, electromagnetic network planning, national and inter-national cloud, data security, human interaction and exposure, space networks, green and optical networks and devices, application to IoT and Industrial Networks legal aspects, recovery and resilience plans, research programs.
Authors are invited to submit preliminary papers containing a complete description of the proposed technical contribution along with results, suitably framed in the related state of the art. Conference content will be submitted for inclusion into IEEE Xplore as well as other Abstracting and Indexing (A&I) databases. Authors are invited to submit their manuscript proposal through the conference website EDAS (https://fitce2022.edas.info/), indicating the track name into the manuscript, and up-loading the file in the specific track folder.
Scientific Track
Network Architectures, Programmable Networks, Network and System Intelligence, Radio Communications and Smart Environment, Optical and Quantum Communications, Sensors and Devices, Service Management, Domain Specific Networks, Space Applications, Cyber Security, Telco Sustainability Industrial Technology Track Products, Services, Manufacturers, Operators, Regulation, Competencies and skills
Papers submitted in the Scientific Track will be peer reviewed in a selective procedure. Accepted papers that will be orally presented at the conference, are expected to be included in IEEE Xplore.
Conference QR code


Share with Your Friends

Sponsor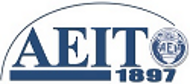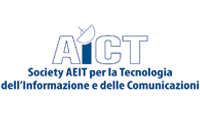 the miSW CMS manages the size of the logos in order to assign to each one the same surface area, within the limit of the column width